A sixties child and a seventies teenager, Dale Berry lived in six different states (some twice) throughout the USA before he was fifteen. After High School, he traveled as a carnival sideshow barker, learning the craft from Bobby Reynolds, "America's Greatest Living Carnival Showman" (who has lectured on the art at the Smithsonian Institute, and was recently featured on the TV series "Freakshow"). Dale then worked as a film inspector, stage technician and Scenic Designer, ultimately serving as Advertising Art Director for the Fox Performing Arts Theater in Bakersfield, California.
He entered the comic book field in 1986 with the publication of his first series Ninja Funnies, by Eternity Comics. Its first issue sold 35,000 copies. In 1988, Dale was listed as a Kern County Author and his published work was collected in the Beale Memorial Library in Bakersfield. From 1988 to 1989, Dale worked with Daerick Gross Studios, creating the "Moonlight Cutter" series for Tales of the Kung Fu Warriors magazine. Dale also worked as a writer/artist on "White Lotus."
In 1993, Dale's character "Dragonhead" (created with writer Eric Dinehart) was included in the Comic FutureStars trading card series.
For FM station 103.7 KRZR in Fresno, California, Dale designed their trademark, THE WILD HARE, helping create the second most recognized radio station mascot in the country. Dale contributed the icon's original image and its many T-shirt, bumper sticker & product designs. His work is featured prominently in--and he's listed as the "Art Director" for--the documentary Long Live the Wild Hare: A Rock Radio Story.
In 1995, Dale formed Myriad Publications, issuing Myriad: A San Joaquin Graphic Story Collection, which featured local talents who now make international waves in the comic, video game and advertising industries. His graphic novel series, Tales of the Moonlight Cutter, began in 2002 to much critical praise, and is currently optioned for film & TV development.
In 2015, Dale created the first graphic short story published in Alfred Hitchcock's Mystery Magazine's 60 year history. In 2016, his second story "Dead Air" was submitted for an Edgar Award for Best Short Story of the Year.
As a commercial artist and designer, his clients have included 20th Century Fox, Clear Channel Communications, Warner Brothers, and The Magical World of Ray Lum, professional illusionist. Dale's pinup art has appeared in a Los Angeles gallery show, and a tattoo design that Dale created has been included in the AIDS quilt project.
A life-long film buff, his articles and reviews have appeared in The Hong Kong Movie Database, Oriental Cinema magazine, and KungFuMagazine.com. Dale is also a rock radio DJ and a fencing instructor. He currently resides in San Francisco, California, with his wife, a novelist and award-winning screenwriter.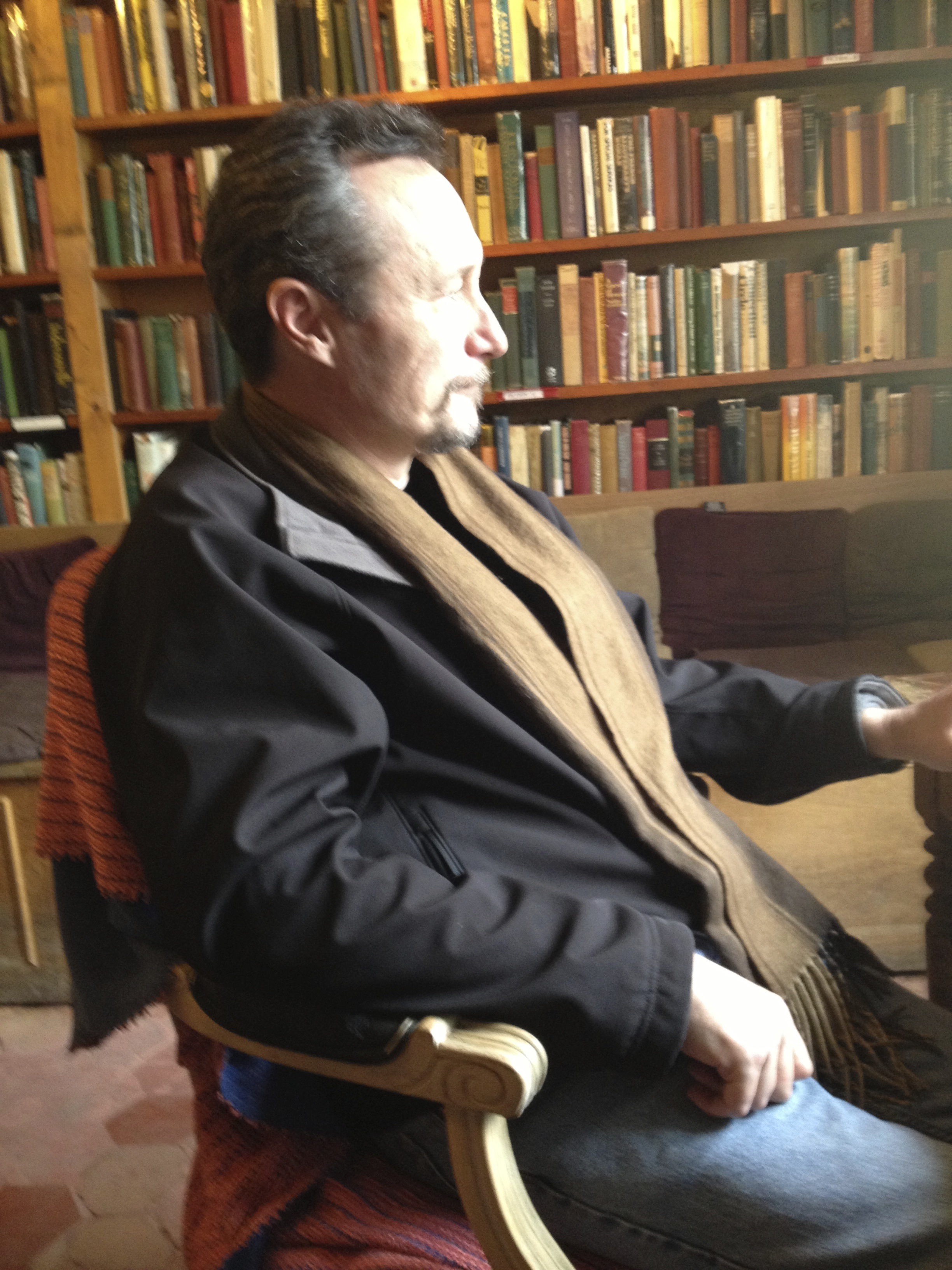 10 Things You Didn't Know about Dale Berry (all true, honest!):
Dale Berry's father was a race car driver, and his mother was a trophy girl.
According to family legend, Dale's Great-Great-Great Uncle was the famous Western gunslinger (and dangerously racist sociopath) John Wesley Hardin. But with Comanche blood from his paternal grandmother, and a Choktaw/Cherokee bloodline from his maternal grandfather, Dale could be considered Native American. He considers himself "cloned" tribal.
Dale once worked as an usher at the Embassy Theater, one of the grindhouses on San Francisco's Market Street. Now demolished, it featured a triple feature for 99 cents daily, with the marquee changed three times a week, and a wheel-of-fortune game ('Ten-O-Win') live onstage every night. Dale's seen as much exploitation cinema on the big screen as Quentin Tarantino, but nobody believes him. (Incidentally, the band Faith No More used to rehearse upstairs at the theater.)
The legendary blues musician Pinetop Perkins, backstage at a John Lee Hooker concert, once told Dale, quote, "You're nothin' but a San Francisco hoodlum out for a good time," unquote. Whereupon, he stole Dale's roach and walked off on the arms of two outrageous women in shiny, purple Orlon wigs.
Dale found out the hard way, after a one-time flirtation with international piracy in South America (involving too many shots of "Leche de Tigre"[pisco & chili sauce], fried octopus, machine guns and Columbianos), that it wasn't against the law to smuggle Peruvian baking soda into the United States. He could've just taken the train to Macchu Picchu that year, but the Maoist Shining Path guerrillas were decapitating tourists 40 miles outside of town. Thanks, Lima, for making the Christmas of 1983 so memorable.
Dale spent most of his twenties working as a concert stagehand. He's been a spotlight operator for Ray Charles, KISS, Aerosmith, Chaka Khan, Sammy Hagar, the Ice Capades, Howie Mandel, Merle Haggard, Kris Kristopherson, the Preservation Hall Jass Band, the Tommy Dorsey Orchestra, Twisted Sister and Ronnie James Dio, among many, many others.
As a security guard for Pinkerton's, Inc., Dale discovered the historic agency's motto of "We Never Sleep" was not entirely true. Sadly, their reputation as strike breakers for big oil corporations was.
Dale taught fencing at California State University, Bakersfield, having studied the blade for over 26 years. He's conversant in French & Italian foil, Italian epee & Hungarian saber, and has pursued classical rapier & dagger, kendo, Shotokan karate and Yang style tai chi chuan, plus a smattering of Filipino escrima, JKD, Chinese jian techniques and a few others.
Dale has been a DJ for jazz & soul, classic rock, AOR, hard rock, & active rock radio, and the strip-club chain Deja Vu. He still remembers which

porn stars like what hair-metal bands, won't repeat your tunes for the other

girls and knows to keep your lights low.

Dale was married in the West Indies, in the smallest country in

the world.

In the 16th century, a slave revolt on this island nation created the very

first Pirates of the Caribbean.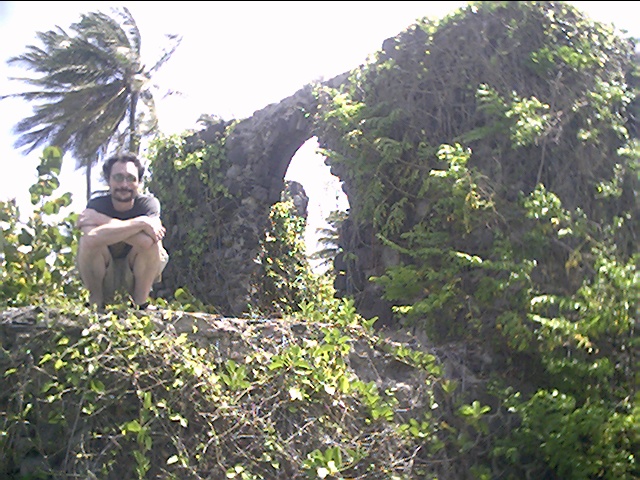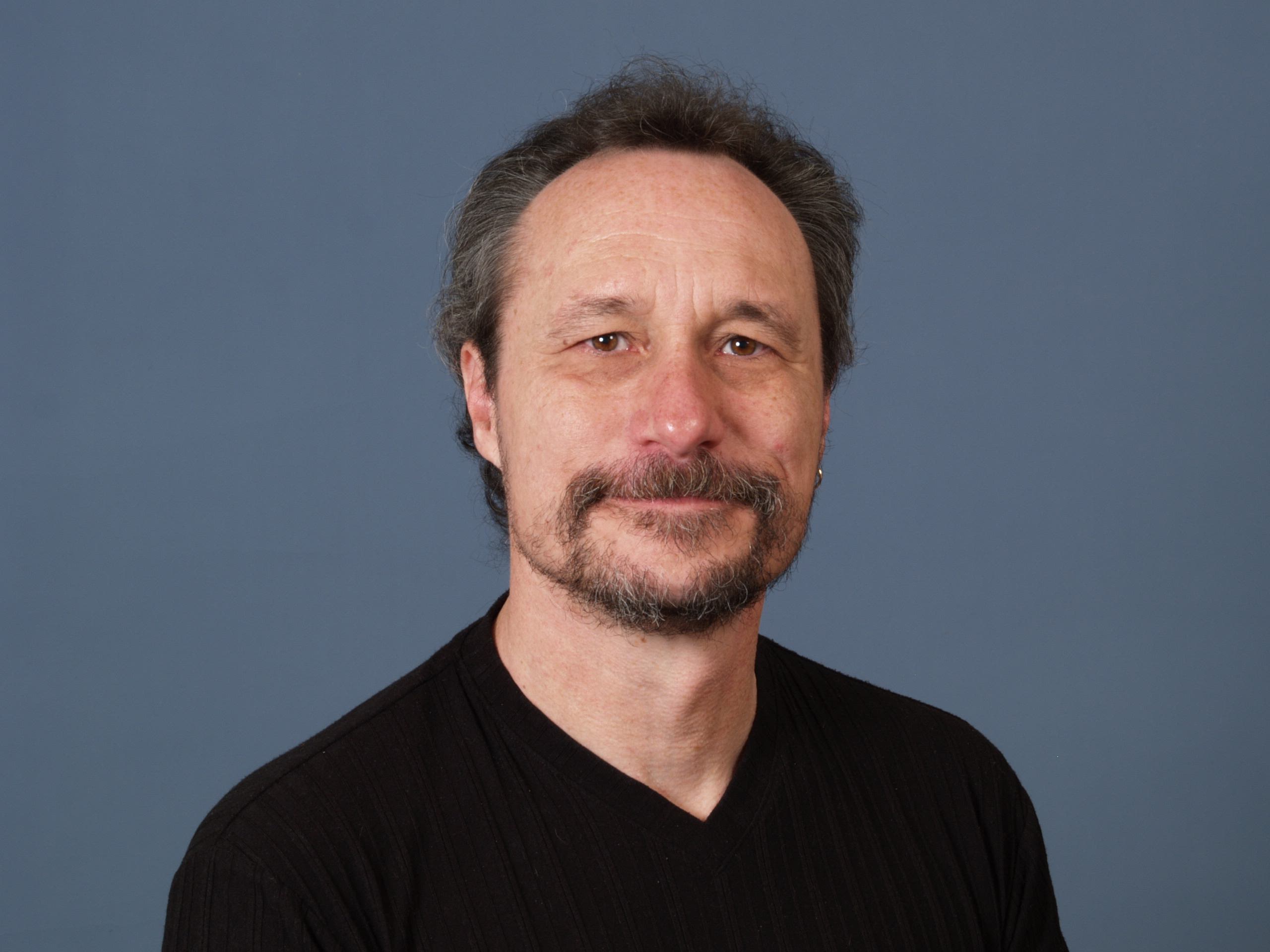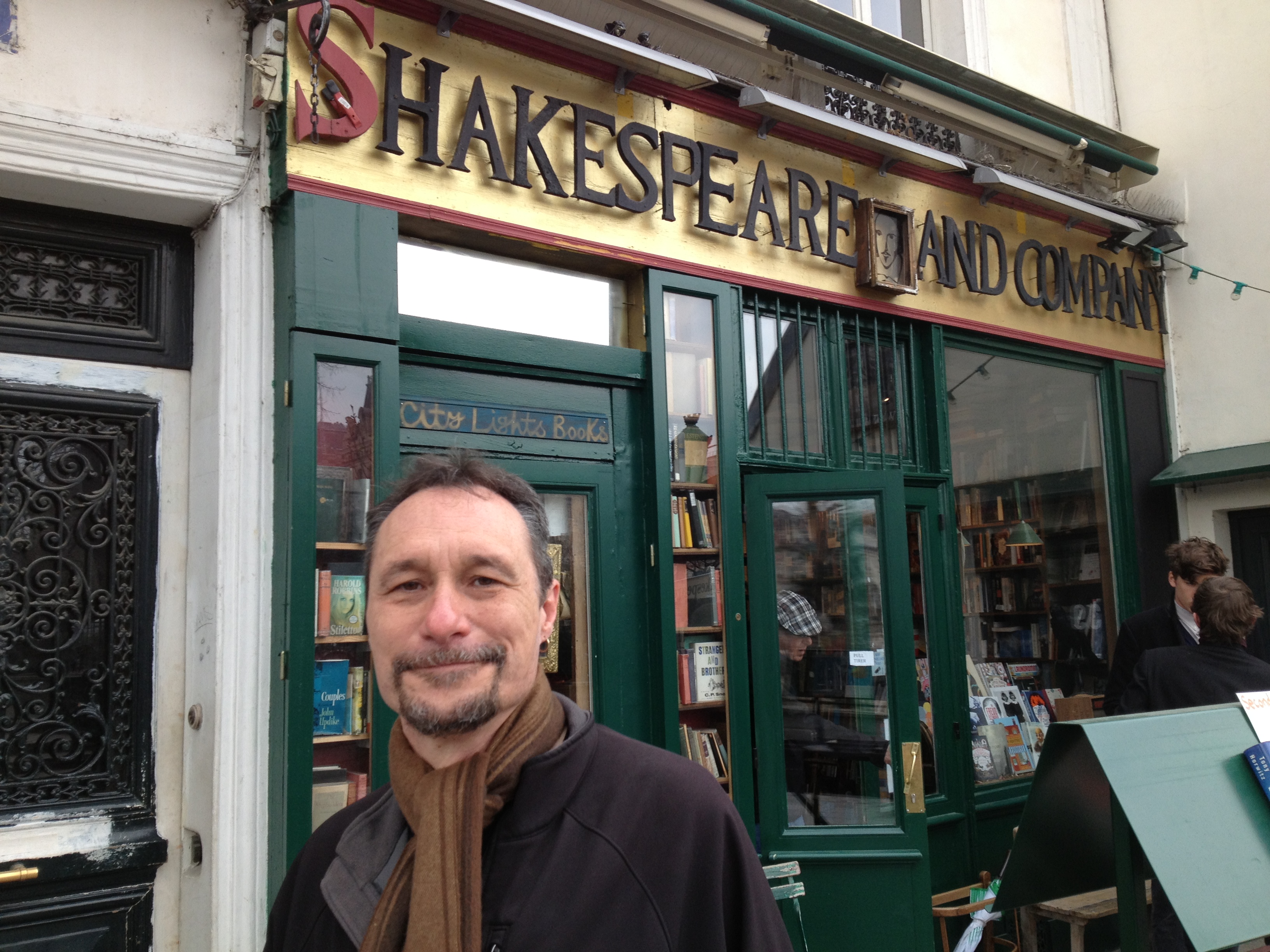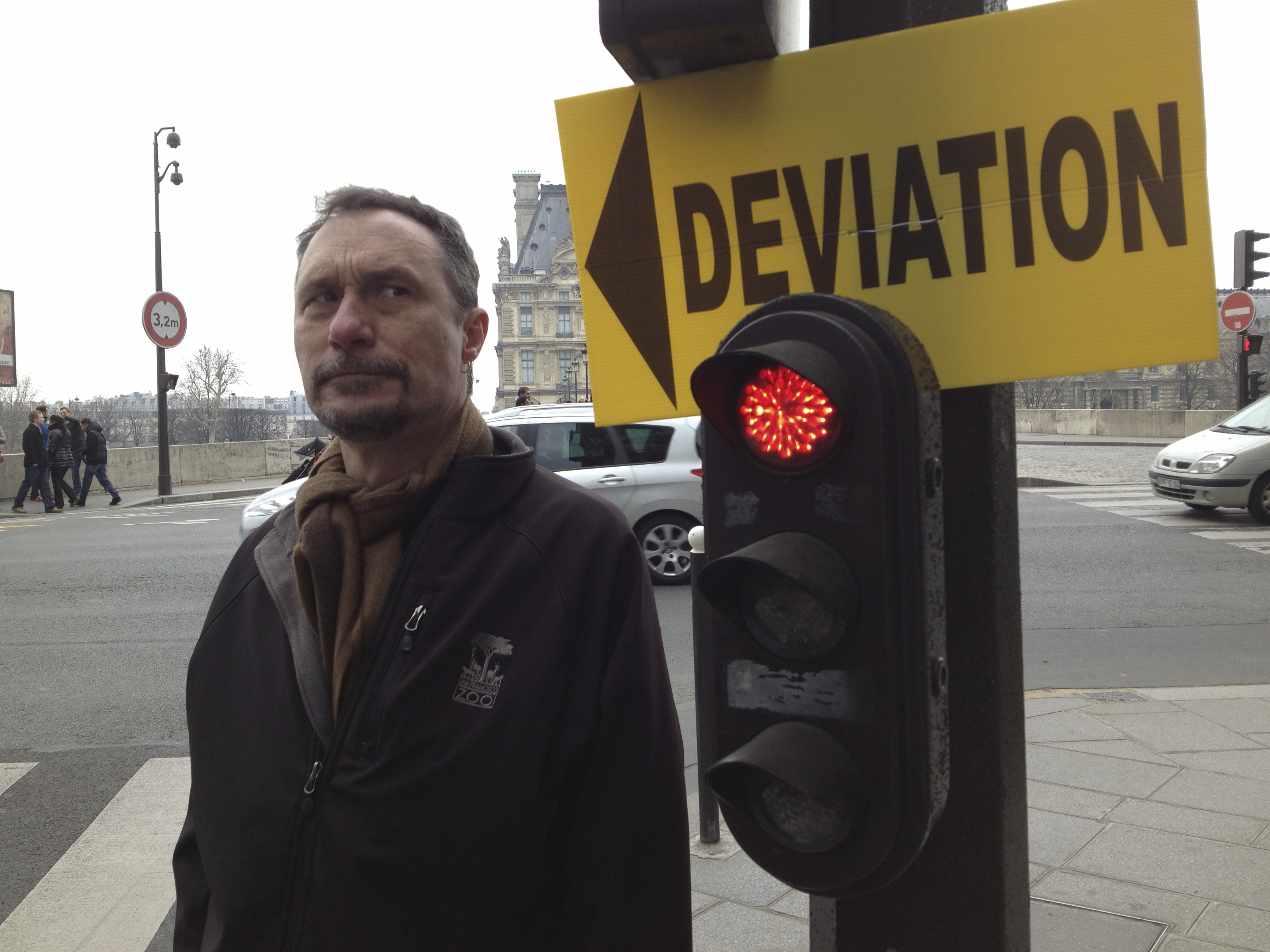 ---